According to scientists, our perception of time varies depending on the situation. However, we are usually too immersed in everyday life to notice how fast it flies. Because of this, we sometimes have to make comparisons to realise that time flies by and it leaves a mark. There's an old saying that time waits for no man, and we agree. That's why we wanted to show you these 17 pictures and remind you that everything changes as the years go by.
1. Born prematurely and now aged 16. This is his father's wedding ring for comparison.
2. "Trafalgar Square, London. 70 years apart. My son and my father"
3. "35 years ago my grandparents went to Disney World".
4. "My grandmother when she was young and me"
5. "I have kept all my old mobile phones over the years and decided to display them".
6. "6 years old Converse compared to new one"
7. "My mother and I as lawyers, 35 years apart"
8. Evolution of the phone.
9. "Same mom, same me, same bear, 55 years apart"
10. "I finally replaced my transparent phone case. This is what 3 years of sunlight looks like".
11. This stop sign probably used to be red.
12. "The sun has taken its toll on this sign over time. Now it looks like it's heavy metal."
13. "I will take my sons for a ride, and my sons will take me for a ride"
14. "We visited our old hometown and noticed that these pillars are still standing in front of our childhood home."
15. "My brother and I were given identical teddy bears at birth. I just liked mine more."
16. "Me with my father and me with my first son, 39 years apart"
17 fotó, amelyektől érezni fogod az idő édes ölelését
A tudósok szerint az időérzékelésünk szituációtól függően változik. Azonban általában túlságosan elmerülünk a mindennapokban ahhoz, hogy észrevegyük, milyen gyorsan repül. Emiatt néha összehasonlítást kell tennünk, hogy rájöjjünk, hogy az idő tényleg elrepül, és bizony nyomot hagy maga után.
Egy régi mondás szerint az idő senkire sem vár, és mi egyetértünk ezzel. Ezért szerettük volna megmutatni nektek ezt a 17 képet, és emlékeztetni titeket arra, hogy az évek múlásával minden megváltozik.
1. Koraszülöttként született, ma pedig már 16 éves. Ez az édesapja jegygyűrűje összehasonlításképpen.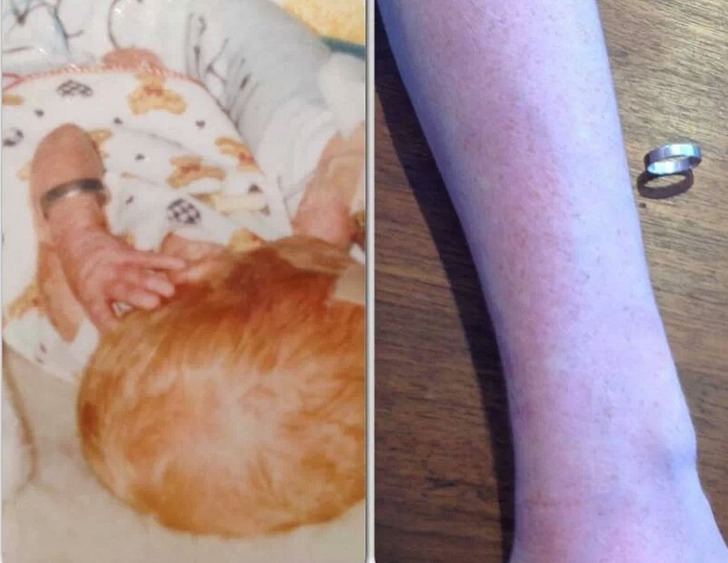 2. "Trafalgar tér, London. 70 év különbséggel. A fiam és az édesapám"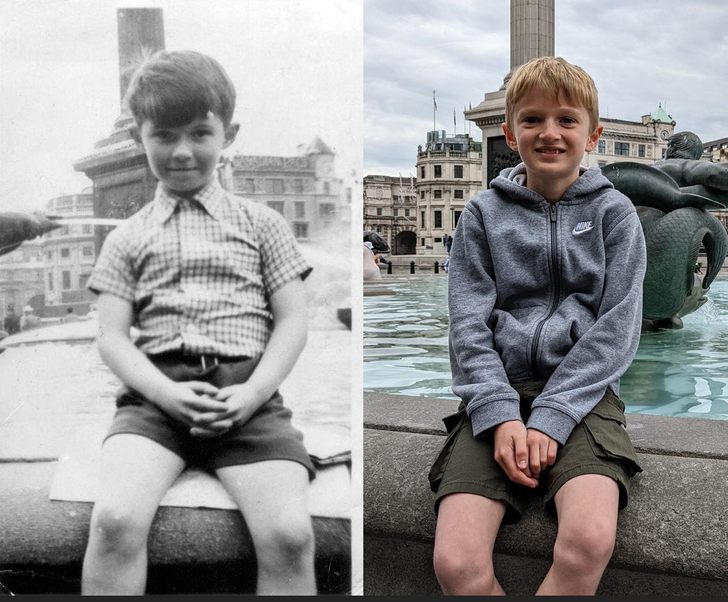 3. "35 évvel ezelőtt a nagyszüleim Disney Worldben voltak".
4. "A nagymamám, amikor fiatal volt, és én"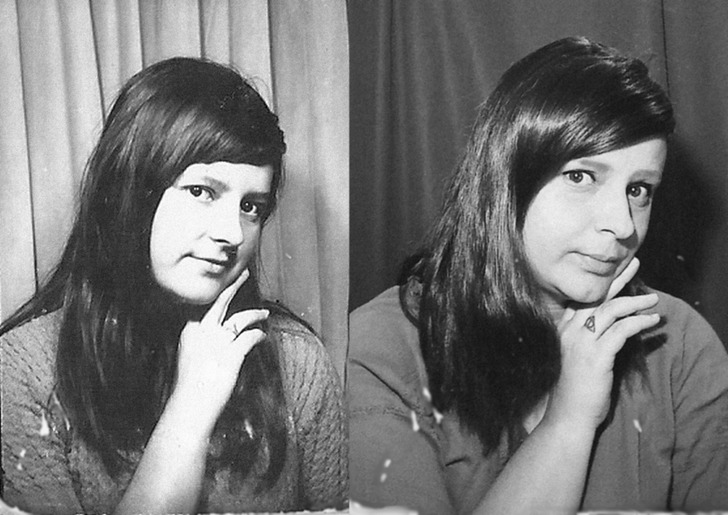 5. "Az összes régi mobiltelefonomat megtartottam az évek során, és úgy döntöttem, hogy kiállítom őket".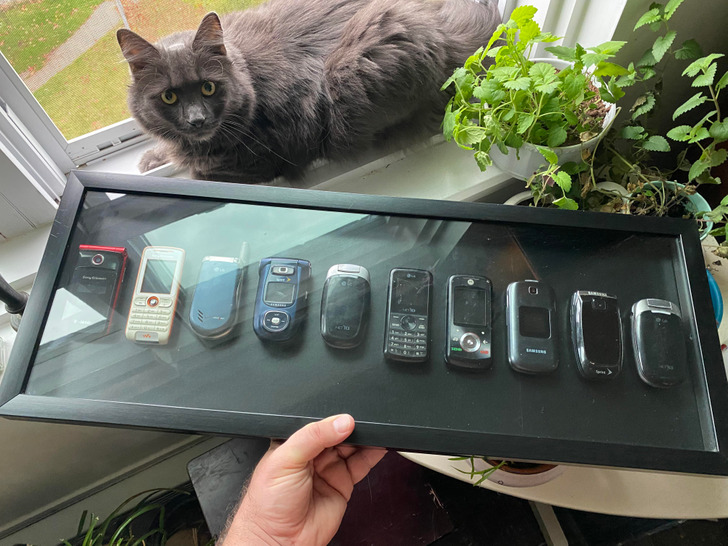 6. "6 éves Converse a vadonatújhoz képest"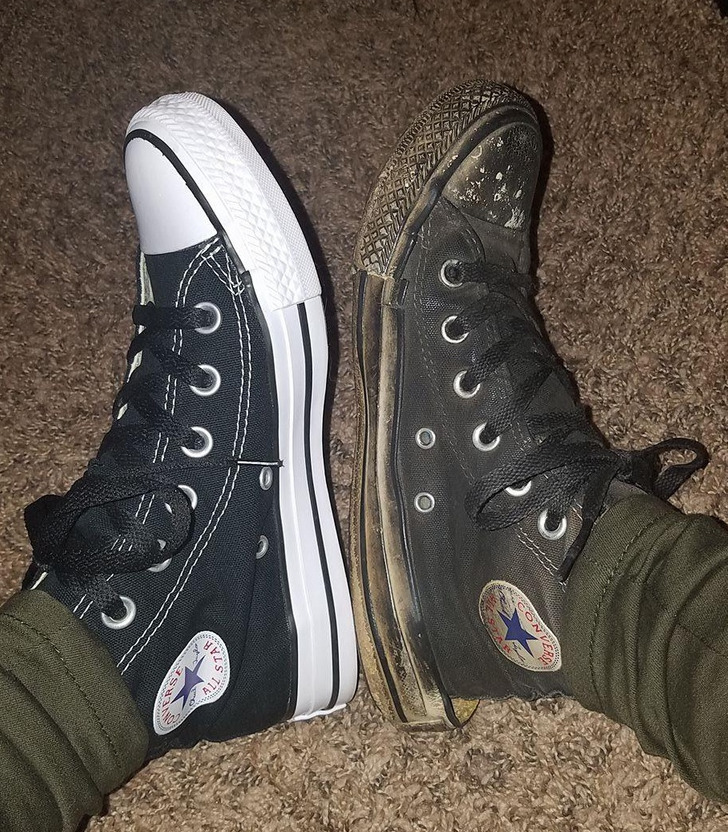 7. "Anyukám és én, mint ügyvédek, 35 év különbséggel"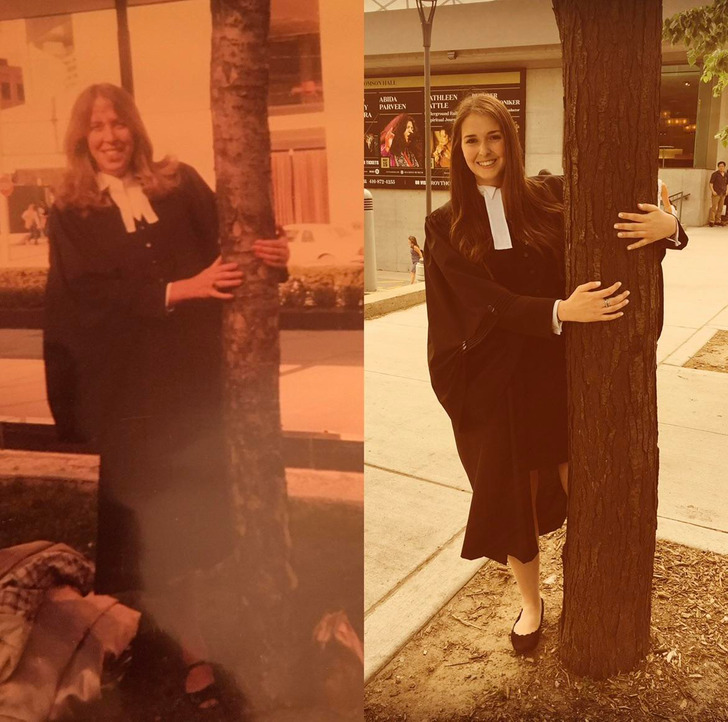 8. A telefon evolúciója.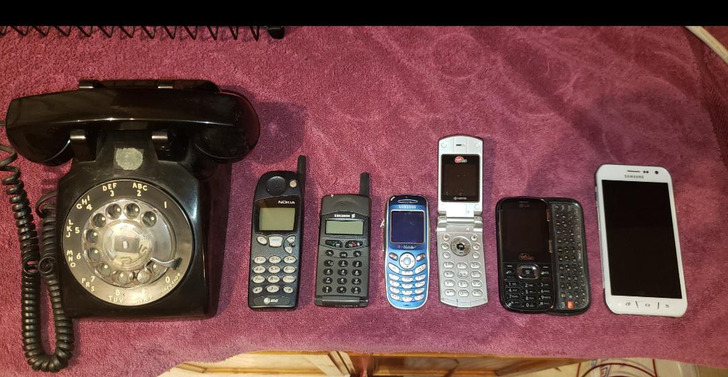 9. "Ugyanaz az anyuka, ugyanaz az én, ugyanaz a mackó, 55 év különbséggel"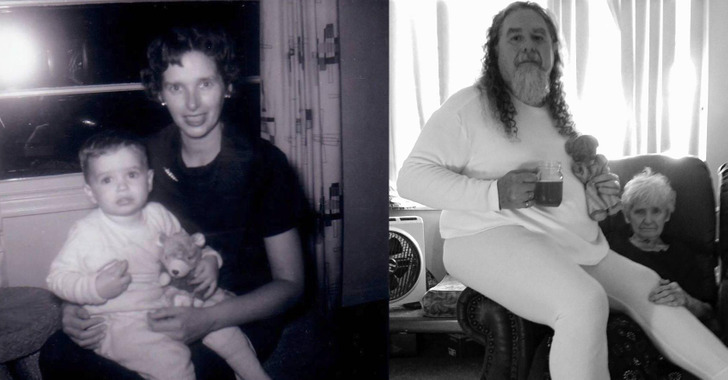 10. "Végre lecseréltem az átlátszó telefontokomat. Így néz ki 3 évnyi napfény".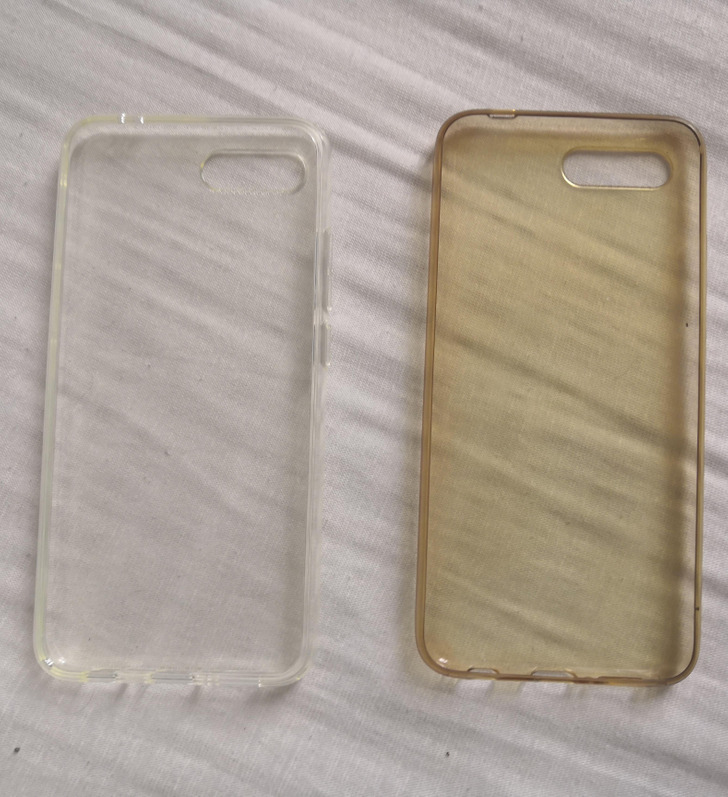 11. Ez a stoptábla valószínűleg régen piros volt.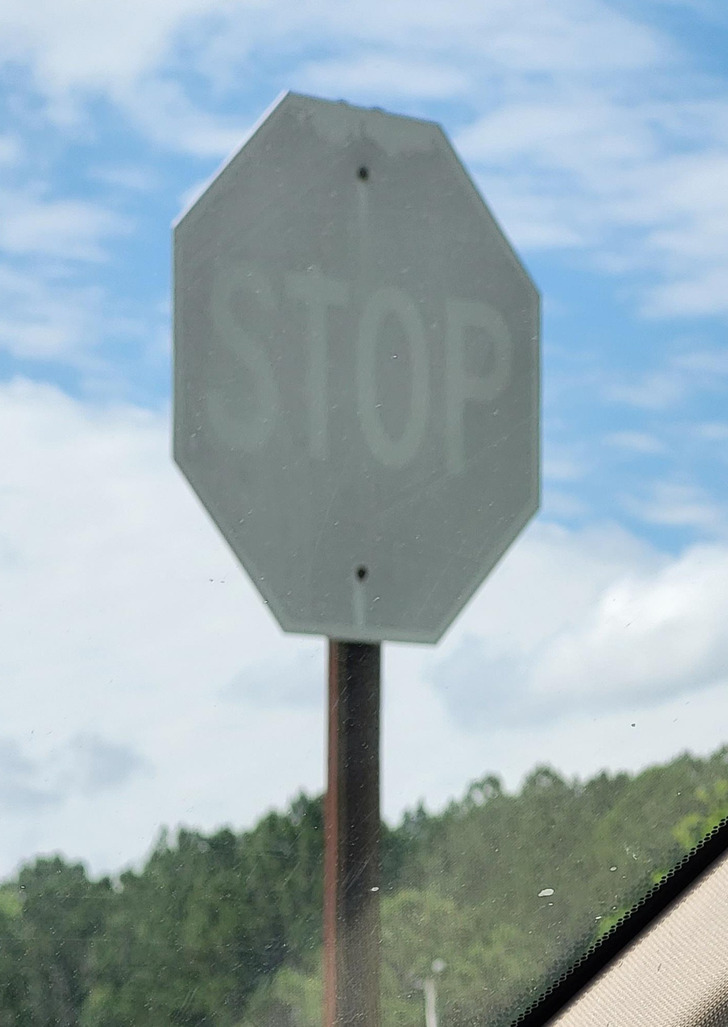 12. "A nap idővel megviselte ezt a táblát. Most úgy néz ki, mintha heavy metal stílusú lenne."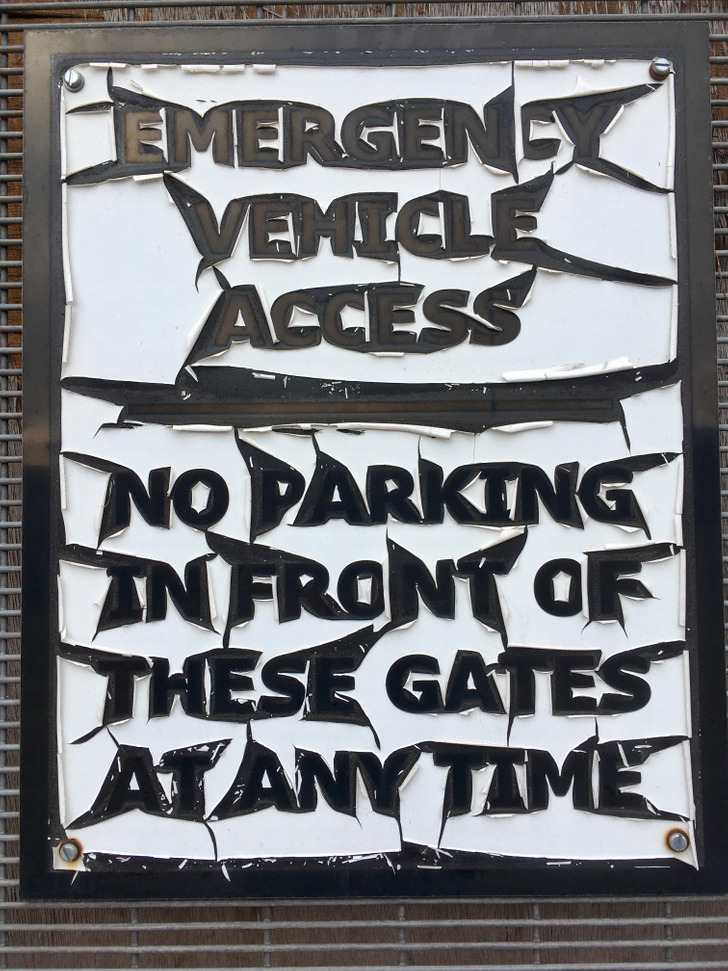 13. "Elviszem a fiaimat egy körre, és a fiaim engem visznek el egy körre"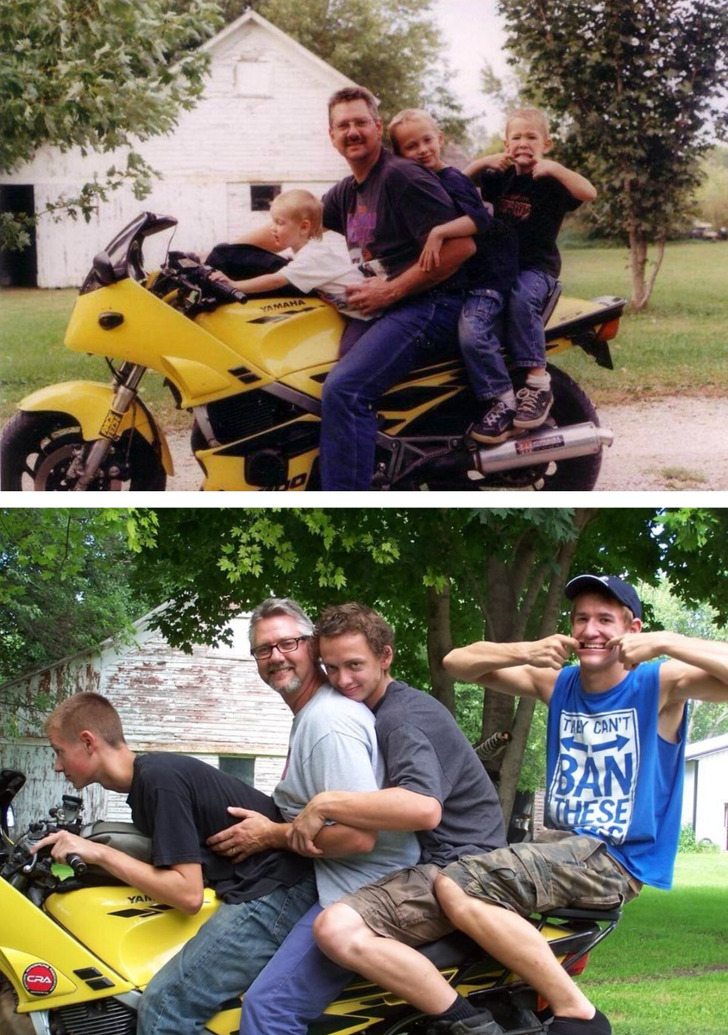 14. "Meglátogattuk a régi szülővárosunkat, és észrevettük, hogy ezek az oszlopok még mindig ott állnak a gyerekkori otthonunk előtt."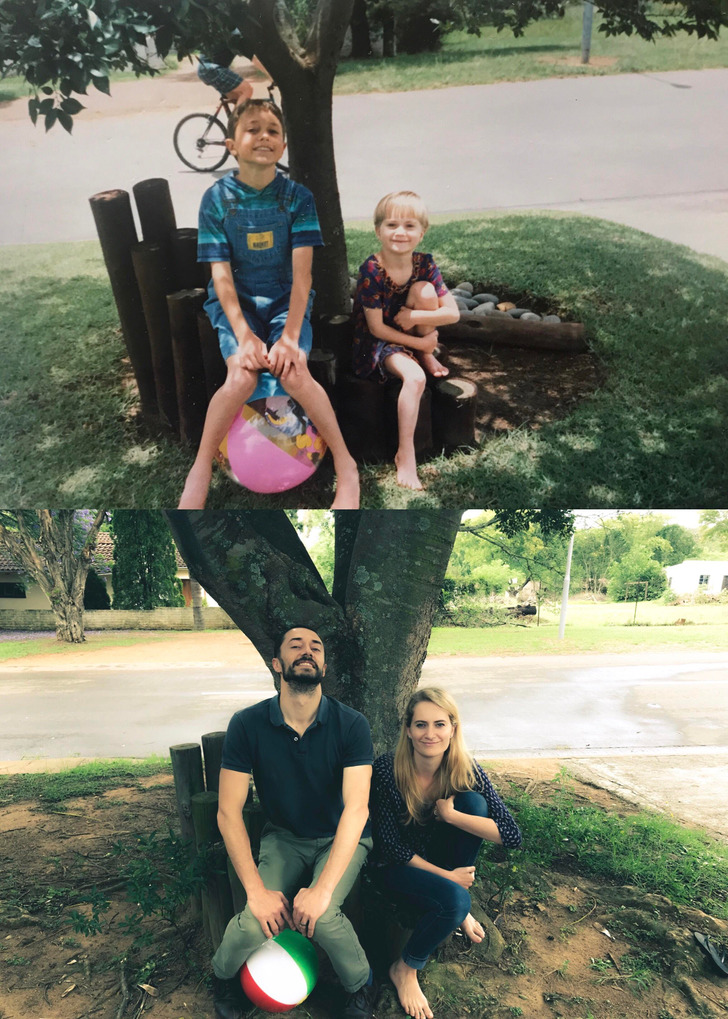 15. "A bátyám és én egyforma plüssmackókat kaptunk születésünkkor. Én csak egy kicsit jobban szerettem az enyémet."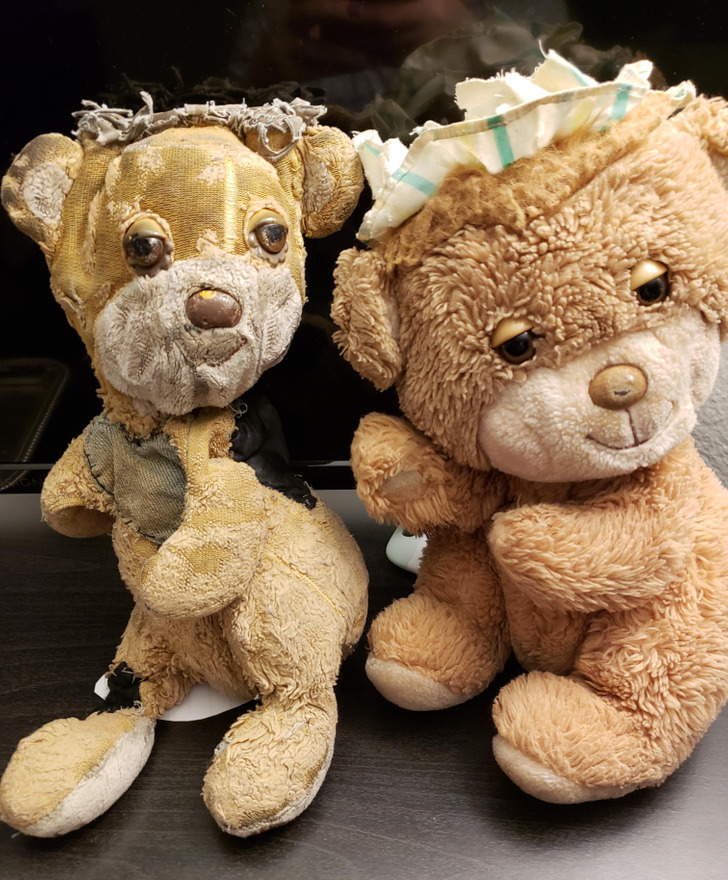 16. "Én az apámmal és én az első fiammal, 39 év különbséggel"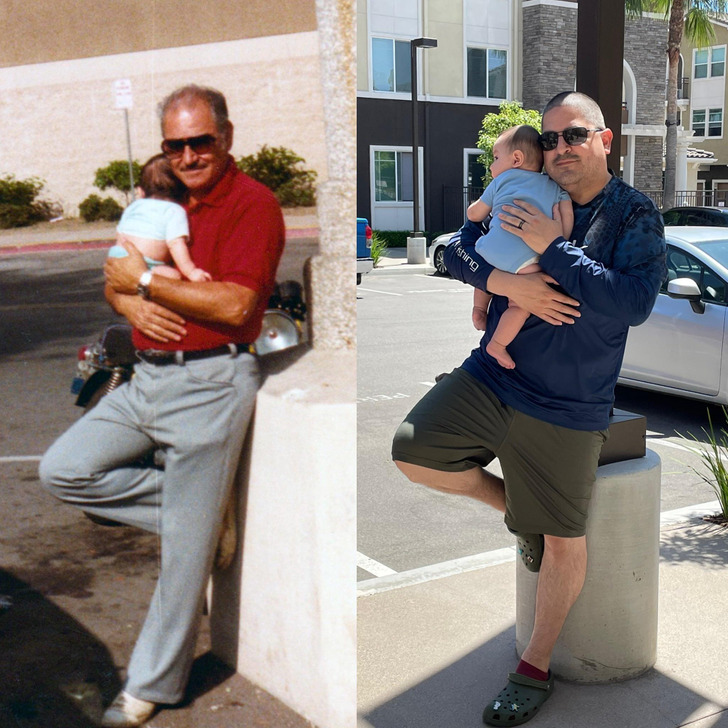 17. "My grandmother's hand is next to mine. Over 60 years difference in age".